Here at Rebecca Taylor Aesthetics, a friendly and welcoming skin clinic based in sunny Suffolk, we're as widely known for our effective, powerful treatments as we are for our founder, Rebecca Taylor herself. 
Within our treatment range, fillers are one of our most popular, and it's easy to see why – they're semi-permanent, yet long-lasting, and can have youth-boosting qualities. In this post, we'll go over the fillers we offer here in Suffolk and see how they could benefit you. 
Lip fillers
A beautiful smile can be elevated even more with lip fillers, which help add volume, shape and definition. As our lip fillers use hyaluronic acid, which is highly moisturising, you might also notice your lips looking that bit more luscious, too. 
Dermal fillers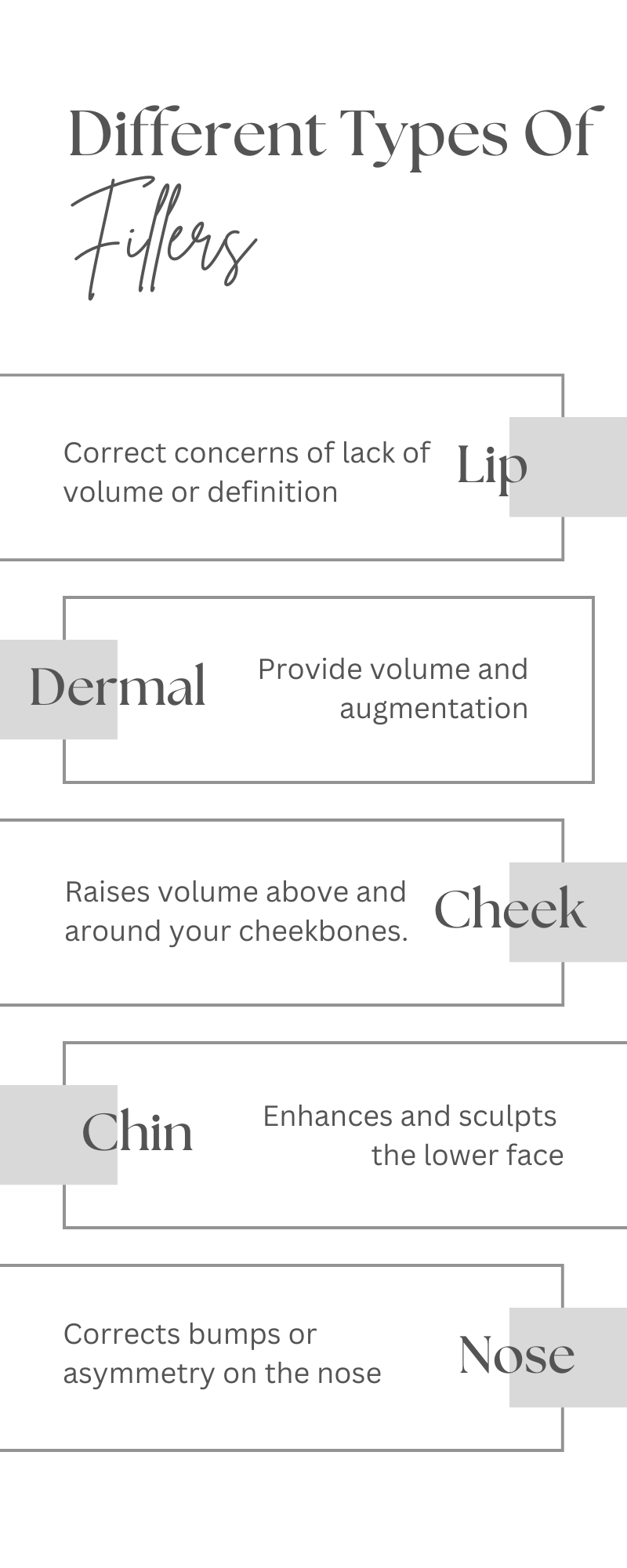 If you're looking to smooth out deep lines and wrinkles, dermal fillers are a great treatment to try. As the name suggests, dermal fillers can help 'fill' these lines to even out your skin – so you could wave goodbye to lines around the mouth and nose with just a few injections.
Cheek fillers
Rounded cheeks are a hallmark of youth, so for a more lifted appearance that puts the apples back in your cheeks, cheek fillers are ideal. You can use them on many areas of the face to contour and sculpt, adding volume and lift where needed. 
Chin fillers
As we age, skin can appear saggy or droopy. One place this can happen is on the chin, where a 'dimpled' appearance can develop over time. Just as dermal fillers smooth away lines and 
wrinkles, so can they improve chin dimpling. 
Non-surgical nose job
Some of our clients are surprised to hear that dermal fillers can be placed around the nose to help lift the area without surgical intervention. In other words, you could smooth out a bump in your nose with a few carefully-placed injections – and hardly any downtime!
Book fillers with Rebecca Taylor Aesthetics
Whatever you're looking to treat, when it comes to plumping, shaping and filling, dermal fillers are a versatile, effective option. Here at our Suffolk skin clinic, we've carried out countless successful treatments and understand the confidence-boosting power of this simple injectable.
To start your skin journey with Rebecca Taylor's Aesthetics skin clinic and help create a more youthful appearance today, visit our contact page to get in touch or book online. We look forward to welcoming you to our skin clinic very soon!