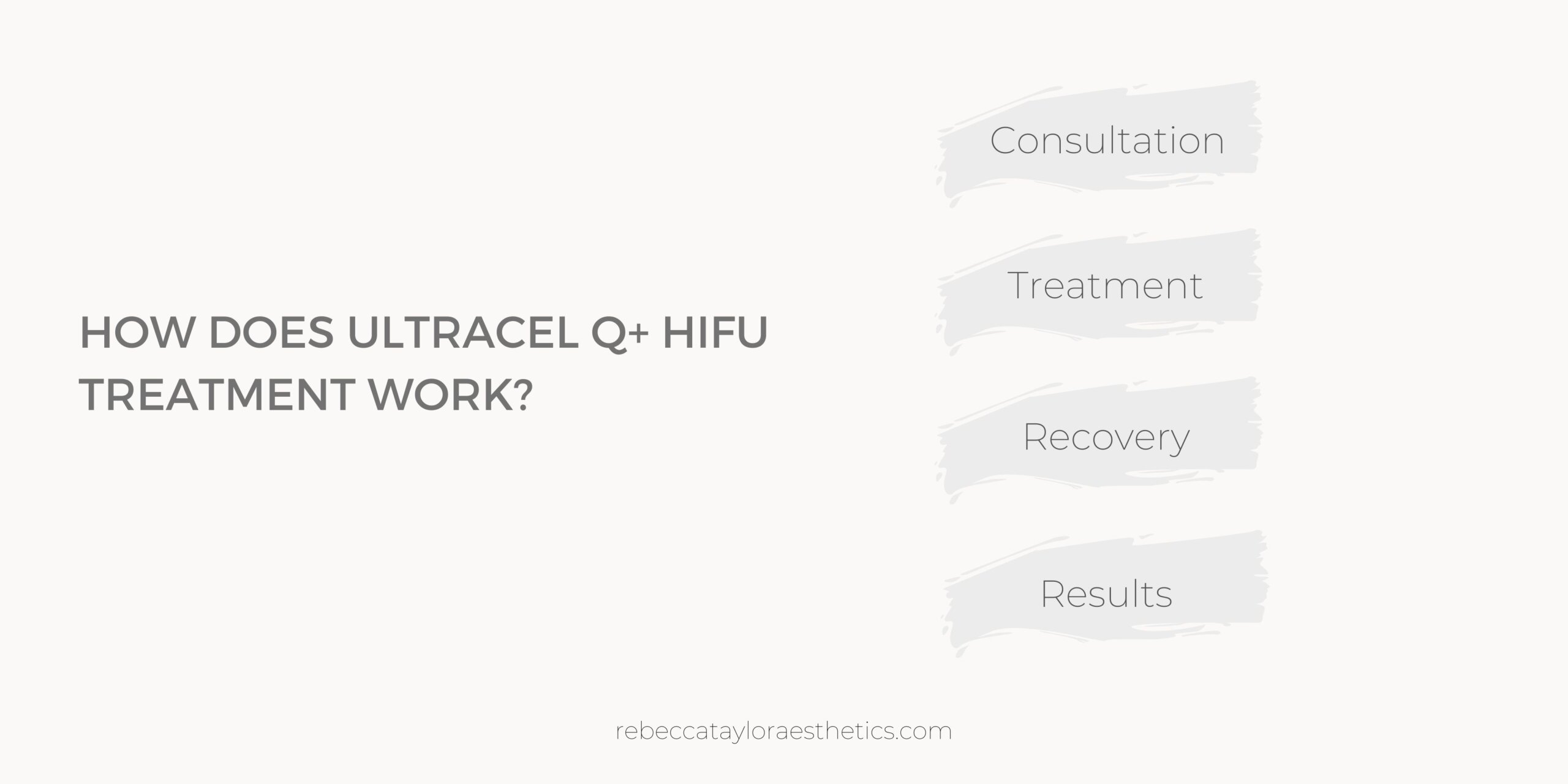 At our skin clinic, serving Suffolk and surrounding areas, we help clients of all shapes, sizes and skin to feel confident and gorgeous. From banishing blemishes to vanishing wrinkles, we can help you look and feel better than ever with our range of expert-led, scientifically-backed treatments.
Today, we're talking about HIFU: High-Intensity Focused Ultrasound. It might sound a little scary, but don't be put off – it's been developed by experts to lift, tighten and plump areas of skin and combat everything from sagging to fat pockets and wrinkles. Read on to find out more about it, and whether it could benefit you.
Consultation
The first step on your HIFU treatment journey? A skin consultation. At our skin clinic in Suffolk, we invite our clients to a cosy one-to-one session to get to know your concerns and develop a treatment plan that gives you the results you deserve. For HIFU, we'll first understand your skin goals – whether it's tauter skin, contouring your shape or resurfacing troublesome lines. Provided you're happy with what's on offer, we'll then book your treatment.
Treatment
This non-invasive treatment works through ultrasound waves. For facial concerns, expect treatment to take around 10 minutes. For areas of the body – think arms or tum – it might take around 30 minutes. You'll then see results slowly develop over around 6 months.  Our patients typically have HIFU in areas like the jaw, jowls, neck and upper arms.
Recovery
Most of our lovely clients can get right back to their day after treatment, but there are a few things to bear in mind. You'll need to use high-factor sunscreen to protect the skin; avoid heated treatments (such as spa or sauna), and stay away from alcohol in the first few days. Also, be aware that some clients do experience sensitivity, redness and swelling, though this doesn't always occur.
Results
Now for the part you've been waiting for – your amazing results. As the name suggests, HIFU uses ultrasound on your target areas to stimulate collagen (responsible for skin healing and regeneration) and break down areas of fat. These benefits can also result in tighter skin. Results usually last 6 months to 1 year, though everyone is different. And, in the case of fat pockets, of course, these can 'reform' due to lifestyle factors (diet and exercise). If you need any guidance or help, just talk to our team.
Book your HIFU treatment today
The team at our skin clinic in Suffolk are excited to welcome you for HIFU treatment very soon. Get in touch today!
Before & Afters